It was a while ago I
posted
on how to turn sauna to a perfect home spa where you can smudge yourself and your friends with various masks, scrubs, potions to spend a wonderful quality time plus have an amazing beauty regimen.. Well, we like to keep this sauna tradition, so I have something more to share on green carpet. This time additionally to all the previous goodies we turned our sauna into
natural aroma spa
.
We began by going out and getting our herbs:
Sweet flag (Acorus calamus) has not only wonderful aroma, but also antiseptic, regeneration properties.
Lilac (Syringa) has lovely, romantic aroma that suppresses unwelcome bacteria and has positive effect on psyche and organism. Since it has also various medicinal properties, I collected some extra and dried for use in winter.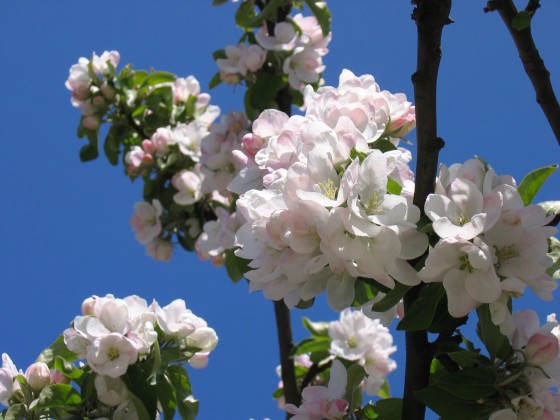 Apple-tree
(Malus domestica) leaves have multiple medicinal properties when drank as tea; additionally to that apple tree in our traditions simbolizes motherhood. As a new mother I value that and add it to my sauna waters.
Linden (Tilia cordata) has a wonderful summer aroma, full of sweet honey. It also symbolize womanhood, therefore all it's parts are of value to our feminine endeavours. More info on Linden can be found here.
Chamomile (Matricaria recutrita) has this gentle smell of childhood and eases the mind. Since we're using it more for aroma and steam qualities rather than drinking, I won't go into more details, you can find them here.
We placed this wonderfully smelling bouquet of leaves and flowers in a metal basin and poured boiling water on them. Then we placed the basin in the sauna room and enjoyed an amazing natural aroma bath.
No artificial sauna scents needed (not mentioning they are expensive and not healthy, very unlike this collection).
What are your favorite aromas for home sauna-spa? Try making some of your own next time ;)
I also saved many of these for winter as dried herbs that can be used both as drinking teas and as similar aroma basins.
Take a moment for your body and mind, enjoy your aroma spa!